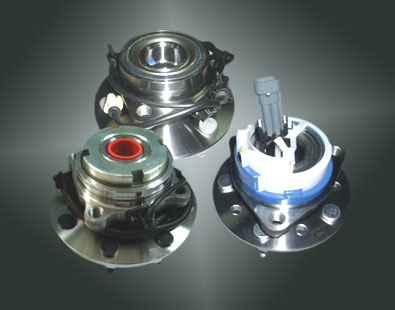 Wheel hub units have to meet increasingly strict requirements that demand lighter weight, greater promotion of fuel efficiency, and enhanced module production systems. Along with the widespread adoption of antilock braking systems (ABS) to ensure stable maneuverability during braking, there is a growing need for our hub unit bearings with a built-in sensor. BRB guarantees high quality of all of our products by repeated, rigorous bench testing and other checks that take full advantage of our cutting-edge technology, which only the top-bearing maker can offer. NSK offers compact and lightweight hub unit bearings with built-in ABS sensors.
The range of model number:
1st generation hub unit
2nd generation hub unit
3rd generation hub unit
With ABS rings/ABS wire sensors/ABS hall type sensors.
Minimum order quantity: 200 to 500
Customized specifications are accepted
OEM orders are welcome
Offering professional solutions, trusted brand 'CMB', excellent service .
Keyword:Wheel hub units;fuel efficiency;antilock braking systems;hub unit bearings ;top-bearing maker;NSK;1st generation hub unit;2nd generation hub unit;3rd generation hub unit.